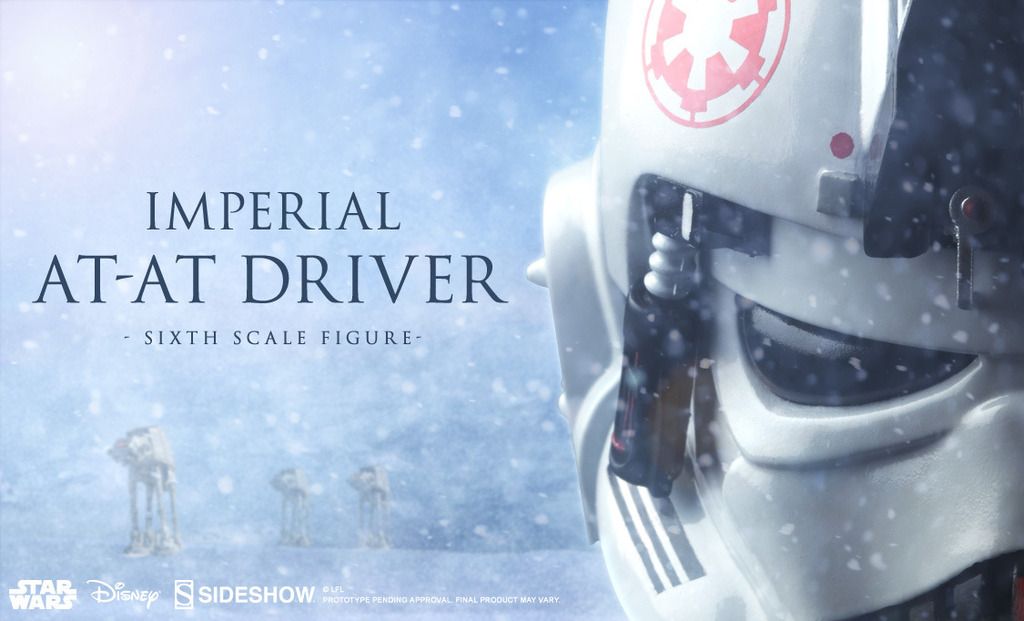 Sideshow announces Sixth Scale AT-AT Driver!
-- Posted by Tamer on Thursday, July 2 2015
I logged into Facebook and saw my pal Dayton had posted this above image on my page and needless to say I think I hollered so loud they could hear me on the West Coast. He saw it posted by our good friend Jayson at Yakface.com and perhaps we can figure out a joint review when this one comes in. Needless to say I am pretty excited for more images as well as the pre-order information. Look for us to shout that from the heavens when they do start taking orders. Till then check out the preview materials directly from Sideshow. What a great day!

---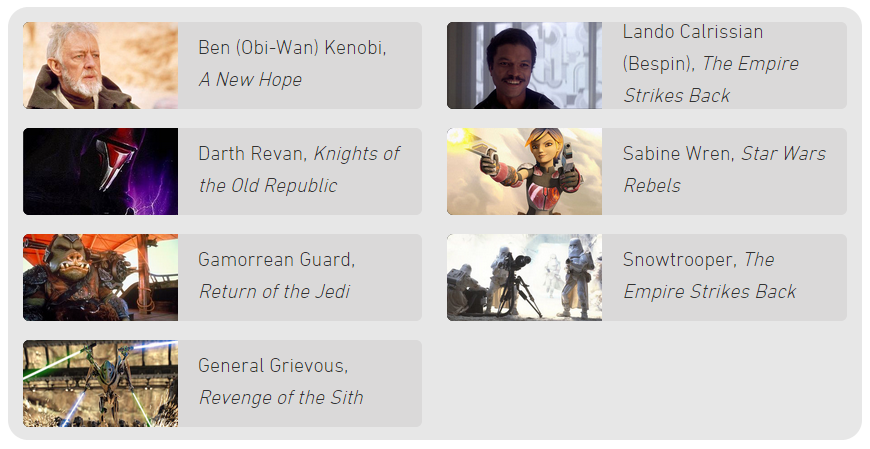 The Fans Choice Poll is live at Star Wars.com!
-- Posted by Tamer on Thursday, July 2 2015
"Which icon of a galaxy far, far away will be the next to join Hasbro's critically-acclaimed, highly-detailed, and all-around awesome Star Wars: The Black Series line of 6-inch figures? It's up to you — starting now!

The winner will be announced at Hasbro's San Diego Comic-Con Star Wars panel on July 10. Until then, exercise your galactic right and vote!"

It was nice to see at least a couple from our list make it! Right now it seems Darth Revan is in the lead. I hope this sends a message to Disney about the love folks have for the EU (what they are now calling Legendary Canon). Folks please make sure you vote and spread the word!

---

Big Bad Toy Store lists great new Star Wars Items!
-- Posted by Tamer on Thursday, July 2 2015
TIN TOTES: STAR WARS, MINIONS AND MORE
We have a variety of new tin totes, lunchboxes, carryalls, purses, and desktop trashcans from hot properties like Star Wars, Minions Movie, Frozen, TMNT, and Monster High. The purses feature plastic bead handles and embossed artwork. These preorders are priced between $9.99 and $28.99.
http://www.bigbadtoystore.com/bbts/search.aspx?search=tin%20box

STAR WARS 3.75 INCH BLACK SERIES
This first wave of 3.75 inch figures in the 2015 Black Series lineup features Clone Wars Captain Rex, Darth Vader Dagobah Test, Jon "Dutch" Vander, EPIV Chewbacca, Clone Commander Wolffe and Clone Commander Doom. We have this set of 6 figures for $80.99 and you can also get them in the Case of 12 that also includes 2 Stormtroopers, Hoth Luke Wampa Attack, and Imperial Navy Commander for $149.99
http://www.bigbadtoystore.com/bbts/search.aspx?search=2015%20black%20series%2001%203.75%22

STAR WARS KITCHENWARE
These officially licensed Star Wars kitchenware items make great gifts for those Star Wars fans in your life, or to add a little force to your own kitchen! In this menu you will find items like the X-Wing Knife Block (with knives) that looks like the X-Wing fighter $89.99, the TIE Fighter Nutcracker $49.99, and Lightsaber BBQ tongs with sound effects $34.99! There is even a self-stirring coffee mug featuring Darth Vader for $24.99! Start cooking with the Force with all these items and more:
http://www.bigbadtoystore.com/bbts/search.aspx?search=star%20wars%20kitchenware

STAR WARS FOAM MOLDED CAN HUGGIES
Keep your can cool and your hand warm with these awesome Star Wars molded foam can Huggies in the shape of Darth Vader's helmet and a Stormtrooper helmet. $9.99 each
http://www.bigbadtoystore.com/bbts/search.aspx?search=star%20wars%20molded%20huggie

STAR WARS BLACK 6 INCH SERIES 02
Wave 02 in the 6 inch Star Wars Black Series features IG-88, Commander Cody, and Leia in Boushh Disguise. Each fully articulated figure comes with character specific accessories and are available in a Set of 3 for $69.99.
We also have Commander Cody for $19.99 and Leia in Boushh Disguise and IG-88 for $25.99 each.
http://www.bigbadtoystore.com/bbts/list.aspx?list=19060

JUMBO 12 INCH BIKER SCOUT
Just like they were when you were a kid, only BIGGER! Gentle Giant is proud to bring you the latest addition to their exciting line of vintage Kenner-inspired Star Wars Action Figure reproductions with the release of the classic Biker Scout Jumbo Figure. This fully articulated figure is made of durable roto-cast plastic and comes with a blaster accessory! $71.99
http://www.bigbadtoystore.com/bbts/product.aspx?product=GG10661&mode=retail

IAMELEMENTAL NEW ITEMS
She is IAmElemental's first Core Power and is made up of the 7 Elements of Courage. Bravery, Energy, Honesty, Industry, Enthusiasm, Persistence and Fear - all of these powerful characteristics are part of COURAGE. She's stands 6.5" tall and has over 30 (yes, we said +30!) points of articulation. She comes with removable helmet, chest armor, flaming Energy Sword and Courage Shield and is listed for $24.99. We also have a Three Piece Dining Set for $29.99 and the Elements of Power Board Book for $9.99.
http://www.bigbadtoystore.com/bbts/search.aspx?search=IAmElemental

---

Hasbro Toy Shop offers free shipping through the 4th of July
-- Posted by Tamer on Thursday, July 2 2015
It looks like the promo code: July4 will get you free shipping from now until the 5th of July. I noticed they were doing some great deals on a case wave of the latest six inch figures for $71.99 and had listed some of the newer 3 and 3/4 inch Wave for $9.99 too which sure beats the prices I have seen elsewhere. Enjoy the holiday folks!

---
Star Alien 70 shows us the Ultimate Pilot Luke!
-- Posted by Tamer on Thursday, July 2 2015
"Here is a pic showing the Luke (Echo Base Flight Gear) custom I did, with the alternate pilot parts made to interchange with it. I've narrowed the pegs on the knee, elbow and waist joints so they can be easily swapped. I would make all the individual figures for these, but I would need to sacrifice a few more Rebel Ground Crew figures to achieve that, and I quite like the idea of this being a kind of 'ultimate Luke pilot set'. (I should have put the 'Heir To The Empire' helmet in there too.)"

To say I think this is fantastic is an understatement, talk about the ultimate pilot Luke. Also to be mentioned is a continuation of the great update he did on the head sculpt of the latest Mara Jade which is now complete with a hood and googles.

---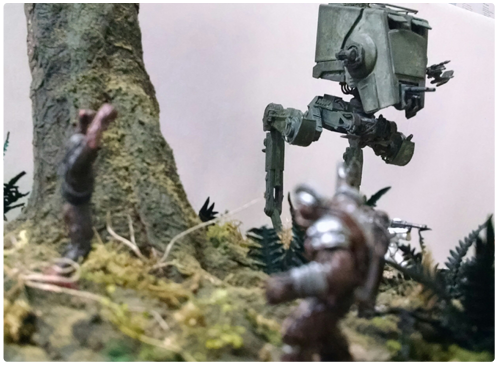 JDeck finishes his Kashyyyk Dio...
-- Posted by Tamer on Thursday, July 2 2015
"Well its pretty much complete. I added some water/mud as well as some wookiees and stormtroopers. The setting of the dio is Kashyyyk 10BBY. The Empire has gained a foothole on the planet Kashyyyk, and has been using the wookiees for slave labor. A group of freedom fighter Wookiees rose up against the tyrants. Expert guerrilla fighters the wookiees ambush their enemies at the most vulnerable positions."

It looks like a movie still to me. He has to be very happy with the results. I would be!

---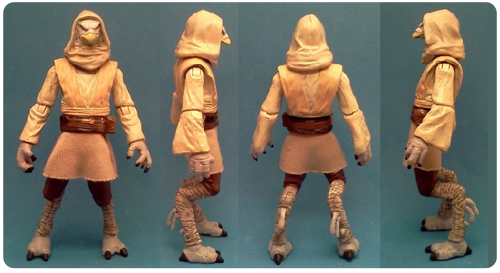 I-am-Boba-Fett gives us an EU Update...
-- Posted by Tamer on Thursday, July 2 2015
"I made this custom figure last year but pics of it never got posted anywhere til today. Here is a custom alien bird Jedi. I made up the name of his alien species. Here is an ARCUTRAYX JEDI MASTER. A fully poseable figure including poseable head. He features a custom lightsaber and an exclusive resin cast one solid piece hooded head that I came up with. Resin cast copies of this hooded head are available from me directly if anyone is interested in purchasing. Also this custom figure and many more are currently for sale over at eBay if anyone would like to purchase any of them."

Talk about some awesome sculpt work on this one. I can also imagine that getting this to stay upright would have been interesting too!

---
Ajunta Pall is back with a TCW Update...
-- Posted by Tamer on Thursday, July 2 2015
"Thanks guys I appreciate the comments. My next few are touchups on some mandos I'd been working on: BO KATAN & PRE VIZSLA."

I thought it was pretty cool seeing as how Bo Katan went to Hasbro for the Fans Choice Poll for ISY. I really do love seeing her completed in a realistic style. Now, don't get me wrong, I love the TV Series, but I do have to admit when I see an action figure I hands down prefer super-articulated, realistic stylized characters over any others.

---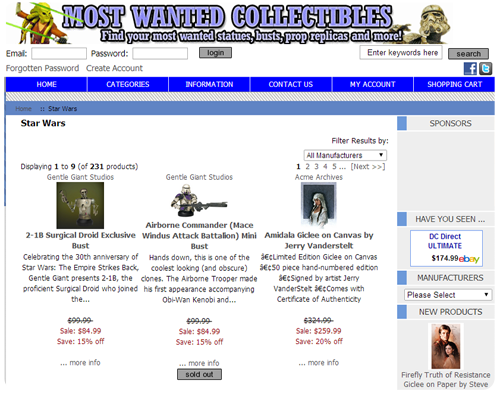 Have you seen Most Wanted Collectible's Star Wars Section?
-- Posted by Tamer on Wednesday, July 1 2015
If not you are missing out on over 230 products, many of which are at deep discounts that you will not be able to find anywhere else. From Gentle Giant to Acme Archives, etc. you can count on Most Wanted Collectibles to list the high end items you demand for your collection.

Rest assured your order will be handled promptly and professionally and show up to your door in awesome shape. Personally I have never had an issue with any order. I have even been contacted by MWC's Customer Service just to make sure some items I ordered showed up ok. I liked that a good bit!

---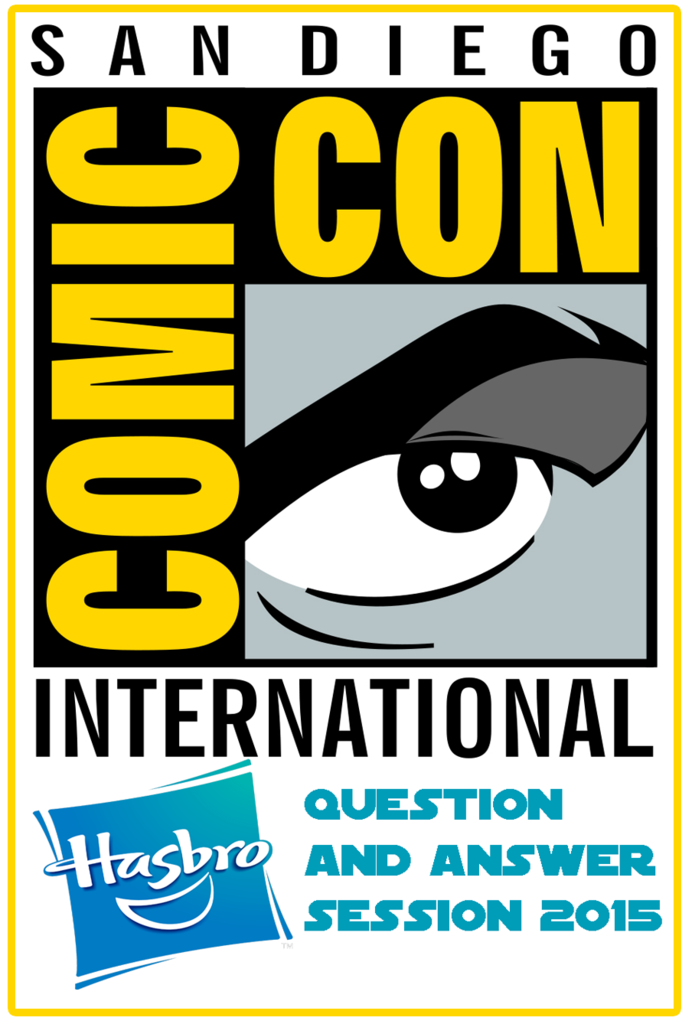 Have any burning questions for Hasbro?
-- Posted by Tamer on Wednesday, July 1 2015
We are gonna send in our West Coast Avenger to another session with the Hasbro Brand Team. Click here or email me to post your questions, but please be sure to read the general instructions before posting. We will then organize em and get Todd the list so he is locked, loaded, and ready for the Star Wars Hasbro Brand Team!

---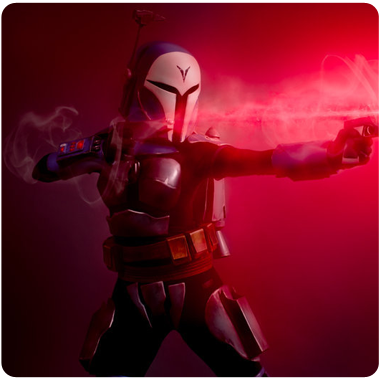 The results for the Poll are in!
-- Posted by Tamer on Wednesday, July 1 2015
I got our results off to Hasbro for the latest Fans Choice Poll last night and I must say I was pretty proud of our list we submitted. Click through to see who our top six were and we would like to thank those who took the time to vote. Look for us to feature the final voting poll by Hasbro when it goes live. The great artwork of Bo Katan above was by the artist "Your mojo by Jojo" courtesy of Deviant Art.com,

---
Stan is back with an update...
-- Posted by Tamer on Wednesday, July 1 2015
"Updated Shasa Tiel, even out her Shoulders with the green stuff! Big thanks to I am Boba Fett for sculpting the torso!"

I like it, Yarders helping out Yarders. It is a great looking custom.

---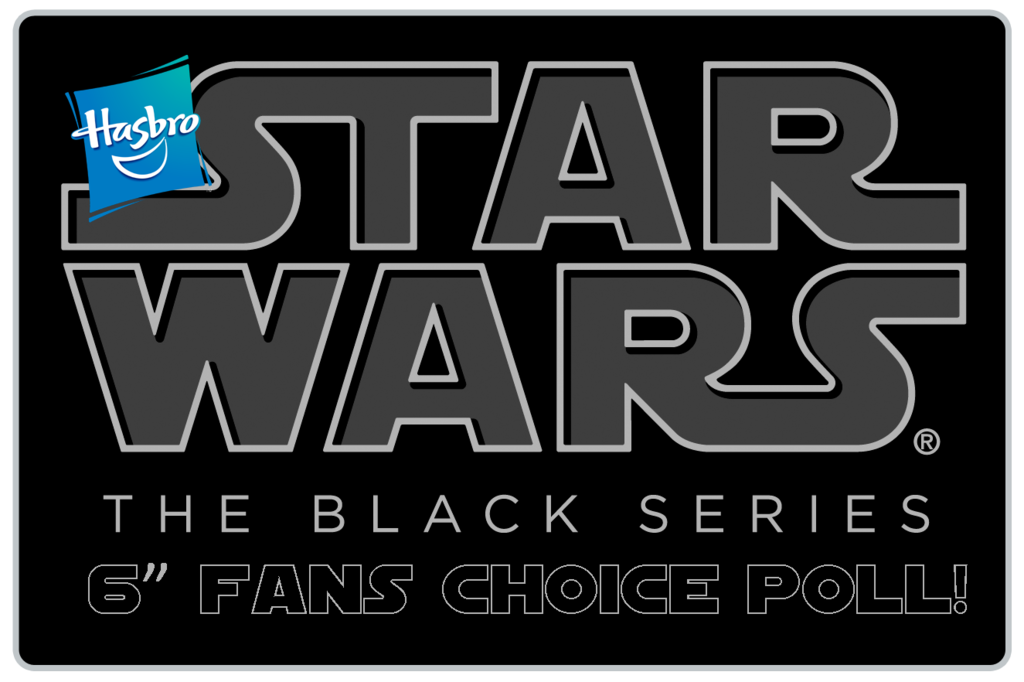 Its the last day to get in your vote!
-- Posted by Tamer on Tuesday, June 30 2015
Its time to vote for your top 5 choices among the list that was generated by the ISYers. I have to say there are some pretty good choices and would love to see most on the list get made. Remember, your vote matters and could sway the tide for the top 5 we submit to Hasbro on Wednesday! Click here to vote now. Remember, if you are not a forums members just click into the forums, hit register, and its free to join!

---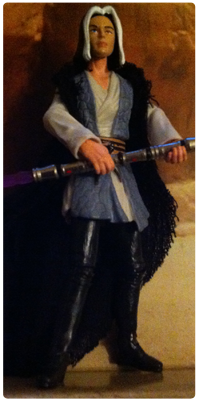 Big Padawan Customs is back!
-- Posted by Tamer on Tuesday, June 30 2015
"Time for a couple new kitbashes. The first is an Old Republic Jedi Sentinel...Really enjoyed putting her together and the final product. The second is a background Advozse mercenary that took all of an hour to put together. Easy peezy but this guy has character."

It just goes to show you folks that you don't have to go crazy with sculpting and paint to get some really great looking new action figures. Sometimes simple works the best!

---
JDeck continues his Kashyyyk Dio...
-- Posted by Tamer on Tuesday, June 30 2015
"I continued work on my Kashyyyk trooper dio. It looks better with some jungle plants thrown on. I made them with preserved fern leaves. I bunched them together twisted it and glued it down. I think it looks better than the expensive plastic aquarium stuff. I did the same on my AT-ST Assault dio but in a smaller scale. I have a few more types of plants coming in soon to give a greater biodiversity. In the next couple days I'm adding some mud puddles with WS Realistic water."

It sure looks like he is getting there to me. The realism he is bringing to his dioramas is nothing short of amazing.

---