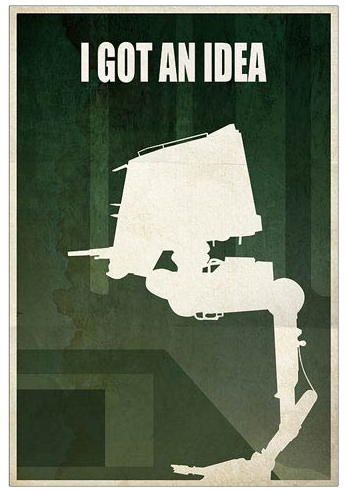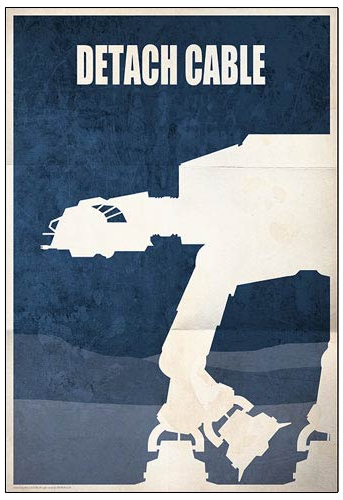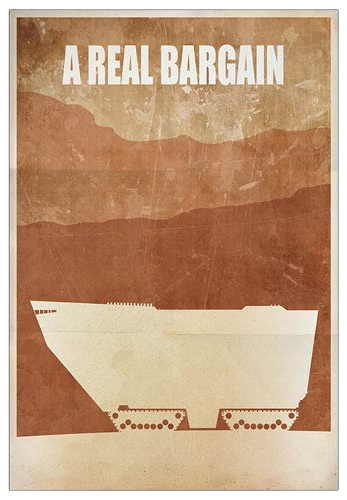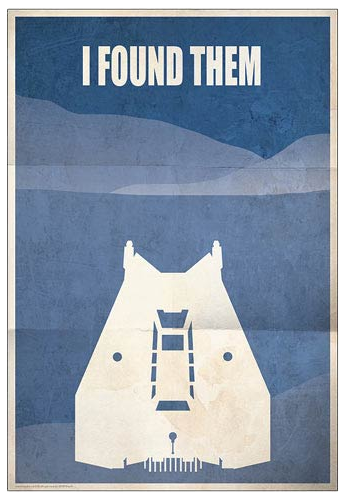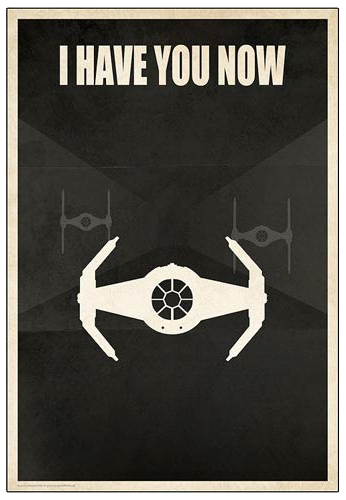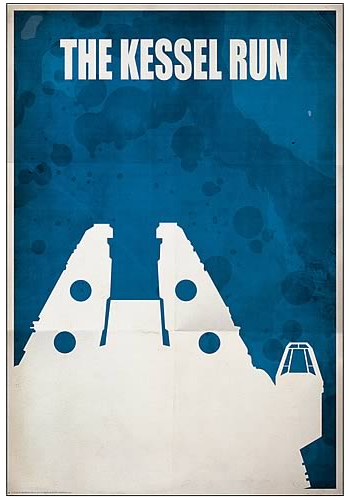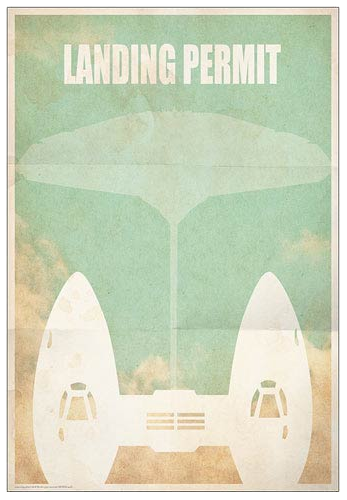 Big Bad Toy Store lists great new Star Wars Items!
-- Posted by Tamer on Thursday, May 26 2016
STAR WARS EPISODE V 1/6 SCALE YODA
"Do or do not. There is no try." Jedi Master Yoda was the wisest and most powerful of all Jedi. The highly-accurate collectible figure is specially crafted based on the image of Yoda in Star Wars: Episode V The Empire Strikes Back. It features two newly developed head sculpts, a specially developed body, finely tailored costume, a range of detailed accessories including a cane, crate container, small lamp, LED-light up power unit, and Dagobah diorama figure base with rocks. $199.99
http://www.bigbadtoystore.com/bbts/product.aspx?product=HOT10677&mode=retail

NEW BANDAI JAPAN & OTHER IMPORTS
We have just listed some cool new import items including S.H.Figuarts Kamen Rider W Cyclone Joker, S.H. Figuarts Sasuke Uchiha and Itachi Uchiha from Naruto, Tamashii Effect Wind in Green & Violet, Star Wars Egg Attack R2-D2 and C-3PO, and Teenage Mutant Ninja Turtles Hybrid Metal Set of 4.
http://www.bigbadtoystore.com/bbts/list.aspx?list=21132

SDCC 2016 EXCLUSIVES
Diamond Comics just announced their huge list of exclusives for SDCC 2016 and it features Ghostbusters Select Marshmallow Peter Venkman, Marvel Gallery Captain Marvel and Unmasked Spider-Gwen, a flocked and scented Pop! Swamp Thing, Marvel Now! Emma Frost White Costume ArtFX+, DC Bombshells Vinyl Noir Catwoman and Noir Wonder Woman figures, Daredevil Minimates, Batman The Animated Series Batman Logo Bust, and so much more!
http://www.bigbadtoystore.com/bbts/search.aspx?search=sdcc%202016

STAR WARS EPVII 18" DELUXE BB-8 FIGURE
From a galaxy far, far away, your favorite Episode 7 droid comes to life from JAKKS Pacific. Inspired by the Star Wars film The Force Awakens film, BB-8 stands 18" tall (in scale to other 31" figures) and is highly detailed. He includes lights, sounds, and spinning dome. Open his chest compartment to reveal a real working tech arm! $64.99
http://www.bigbadtoystore.com/bbts/product.aspx?product=JAK12653&mode=retail

STAR WARS EPISODE VII PREMIUM FORMAT FIRST ORDER STORMTROOPER
The First Order Stormtrooper Premium Format Figure continues Sideshow's adventure in the universe of The Force Awakens. This screen accurate collectible features the sleekly designed armor and helmet of the most feared fighting force in the Galaxy and also wields his blaster rifle. $499.99
http://www.bigbadtoystore.com/bbts/product.aspx?product=SSC11424&mode=retail

---
Commander Kurgan is back!
-- Posted by Tamer on Thursday, May 26 2016
"Finally! I foud some time to continue on my project.
Since my focus is now fully on Rogue One, here are some more Rebel troops."

It was great to see him back with a custom figure post!

---
Ron Hembling finishes up his Tatooine Diorama...
-- Posted by Tamer on Thursday, May 26 2016
He gives us his usual outdoor images for the Probe Droid with Sandtrooper Tatooine Diorama. His project just unhinge the jaw. Once again he has multiple posts so make sure you scroll down to see em all, especially that probe droid!

---
JDeck shows us his progress on his AT-CRAB...
-- Posted by Tamer on Thursday, May 26 2016
"I think its the most practical use of an AT-TE, for the Rebels. I'm not sure what to call this contraption, I was thinking The C.R.A.B. (Construction. Recovery. Armored. Base-defender.). I went ahead and threw together the crane frame. Its made of model kit frames, attached to key structural parts of the vehicle. Now that the hard part is done, all the other parts should fit as intended."

I can't wait to see this one finished. Such a cool concept!

---
Blizzard Force is back with a modern Vintage Figure...
-- Posted by Tamer on Thursday, May 26 2016
"I could have thought of this day a bit earlier to shoot a pic of my custom 12backs...or some more Star Wars figures...but alas, I spent my time working on two more ESB figures. Well, happy Birthday to Star Wars, anyway...

So now, let's switch over to the icy wastes of Hoth, where Rebels and Imperials are battling it out in a fierce fight. ;) I thought it fitting to complete these two together somehow...

ESB - Rebel Soldier (Hoth Battle Gear)

Legacy Rebel Hoth Soldier, new head and modified helmet/scarf combo, artillery remote from the "Search for Luke Skywalker" figure set, partially repainted
Real happy I found the original source pic for Kenner's vintage Rebel Soldier, as well. That way I could "demirror" it (the Grenades are now on the right side, literally) for my cardback...

ESB - Snowtrooper Commander

Black Series figure, modified helmet (discs), partially repainted (especially gloss varnish for helmet and armor)"

---
Celebration VIII Tickets are up for order!
-- Posted by Tamer on Wednesday, May 25 2016
Live as of noon today you can purchase your tickets for Star Wars Celebration 8 in Orlando, FL for April 13 - 16, 2017!

"Tickets purchased on Wednesday, May 25 must be ordered online. Tickets cannot be purchased over the phone.

Kids Tickets are only valid for Kids ages 6-12.

All tickets are limited in number. To assure your place in Star Wars Celebration, please book online in advance.

Tickets will be more expensive at the door -- if not sold out entirely.

Star Wars Celebration Tickets are non-refundable, non-transferable, non-upgradeable and non-resellable.

* Preshow prices above do not include state and local taxes. Taxes will be added to your Ticket purchase during checkout.

** Ticket prices will increase to onsite prices on Wednesday, April 12 at 12:00 PM Eastern time. Onsite Ticket prices listed here also include the sales tax that will be charged at time of purchase.

PLEASE NOTE: In order to keep things fair, we currently have a limit of two (2) Jedi Master VIP Tickets per order. There is a limit of four (4) Tickets per Single Day or Multi-Day Ticket types. You cannot purchase more than twelve (12) Tickets total per order. If we determine that you are ordering under different names and multiple addresses, all of your orders will be cancelled immediately. Any and all scalpers that are identified will have their order(s) cancelled and Ticket(s) voided."

---
I.M.P.S. Chapter 2 the Norca System...
-- Posted by Tamer on Wednesday, May 25 2016
Talk about the inspiration behind our latest custom challenge. I could watch the opening scene on this movie a hundred times (maybe I already have!). Anyhew, about 13 minutes in you will see the Heavy Door Gunners that are the characters selected by the Yarders for the latest custom challenge. Details here.

Don't forget to look at some of the great reference projects by Ron Hembling who I think might like this character almost as much as I!

---
Ron Hembling gives us a sand tutorial...
-- Posted by Tamer on Wednesday, May 25 2016
"Hi All,

The figures have been based and the sand as been laid and for the size of the base here is how and what I used to make the sand.

Pic 1 - 3 Tablespoons of Plaster of Paris.
Pic 2 - 5 Tablespoons of fine sand.
Pic 3 - Mix the both together before adding water.
Pic 4 - Add water and mix until you have a type of pancake consistency."

There are two more posts that finish the tutorial and it is great to see how he does it and gets the realism we all strive for. Great stuff Ron!

---
Clone Troopr is back with an E7 Han!
-- Posted by Tamer on Wednesday, May 25 2016
"Seen quite a few people make super articulated versions of the 3.75" Han Solo from Episode 7, and I couldn't help but make my own. However, I do have to credit the inspiration to BlackThorne, since it was his rendition that finally pushed me to make my own version. I used a Endor Han Walmart Exclusive Black Series 3.75" figure and an Episode VII Han Solo 3.75" 5 POA figure from the Build-A-Weapon line. Enjoy

Ball-joint at the neck was sanded down to fit the head, and I added a thigh strap to the holster. Painted the boots, arms, hair, and pistol grip."

Ah, super-arty is such a way to go! It looks great!

---
MAXX Replicas shows us what he has been up too...
-- Posted by Tamer on Wednesday, May 25 2016
"...after I did my first Hasbro shuttle conversion in 2012 it was time for a second one ;) Imperial Shuttle TYDIRIUM V2"

All I can say is daggone that looks good!

---
Dobiwan gives us a custom figure update...
-- Posted by Tamer on Wednesday, May 25 2016
"The fall of Commander Cody & redemption of Captain Rex . . . Return of the Jedi on Endor"

I am liking seeing Rex return triumphant!

---
We announce our next custom challenge!
-- Posted by Tamer on Tuesday, May 24 2016
Well it was a close vote between Darth Revan, but the I.M.P.S. Heavy Door Gunner won the forum poll and we are excited to announce our next challenge. The contest parameters and reference materials/challenge information can be found here.

I for one cannot wait to see what the Shipyarders make!

---
Stronox creates an Ultimate Bounty Hunter Set...
-- Posted by Tamer on Tuesday, May 24 2016
"All 6 Bounty Hunters in one project!

Zuckuss, Bossk, Dengar, and Boba have all been given GI Joe Style hip articulation and modified heights to better match. IG-88 has been given a full metal paint job, and 4-Lom has been re made using parts from the newer 3PO for a better overall look along with interchangeable chest plates..."

IG-88, Bossk, and Boba Fett

Dengar, Zuckuss, and 4-LOM

Talk about fantastic. I am still trying to push my jaw back into place after Stronox unhinged it yesterday! Needless to say you can find all 6 here to add to your collection. You are gonna have to fight me for a few of em! I don't think I have seen as definitive versions of these as Stronox has made. Bravo Sir!

---
Ron Hembling working on his Storm Troopers for his Tatooine Dio...
-- Posted by Tamer on Tuesday, May 24 2016
"Hi All,

Pic 1 and 2 - The seams on the troopers have had light black wash to give the armour more depth.

Pic 3 and 4 - I then gave the troopers a whole light wash using matt black.

Pic 5 and 6 - I then painted the vent on top of the helmet and mouth area with light grey. I painted the vents on the side using medium blue and once dry gave a light dry brush to make it more universal.

Pic 7 and 8 - The weapons were painted matt black and dry brushed silver and once dry I gave it a very watered down wash of matt black to tone down the silver.

Pic 9 AND 10 - The back packs were also painted the same way as the weapons and the blue/grey areas were painted with a 50/50 mix of light blue/grey and the white areas were painted white then a wash of matt black and then dry brushed white.

Ron"

As you can see by Ron's post there is a lot more to see than the pic I used above. Fantastic project yet again by the customs master!

---
Steezy Collector is back with a new custom...
-- Posted by Tamer on Tuesday, May 24 2016
"Added a custom Darth Zannah to my collection

I have been wanting to make this feisty female for a while and actually started a first version using a Jaina Solo body, which is now being used for another Sith Lady (stay tuned) but I definitely like this body alot more for her, although I know I am not the first to use it.

Baroness body
Scarlet head
Darth Maul Lightsaber

I kept the hair red for now, that is subject to chance once I do another paint purchase."

Looks like a good recipe to me.

---